Most of us would love to achieve deeper penetrations during sex as this often increases the tempo of the fun and pleasure at this time. The old trick is to normally use a pillow to support the back but these often do not satisfactorily get the job done since they were not designed and intended for such. This brings us to why we'll be discussing dedicated ramps and wedges, the best sex pillows for greater penetration and much more fun during sex.
Why You Should Need the Best Sex Pillows
While you can simply decide to use normal pillows to raise your partner's hips for deeper penetration, there are dedicated sex pillows of different sizes which through special research and technology have been designed to support the body in a way that makes deeper penetration more fun and stimulating during the actions.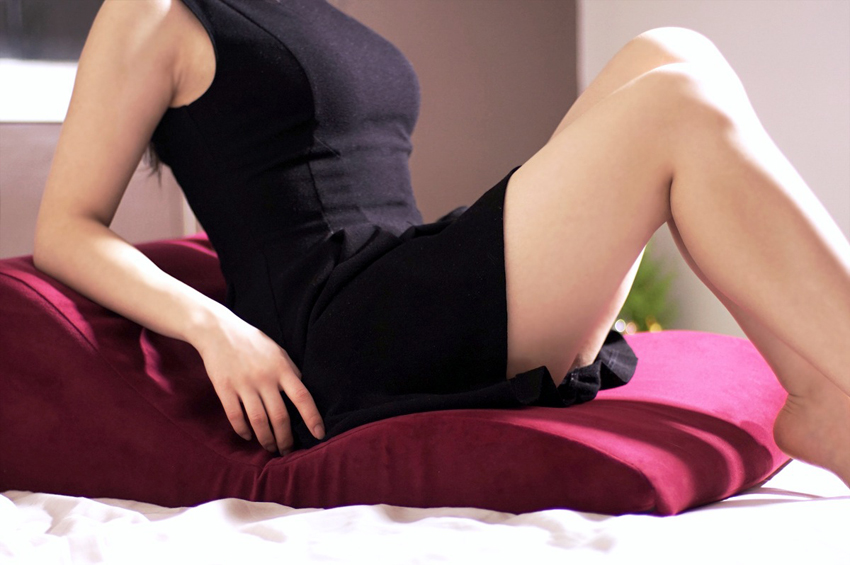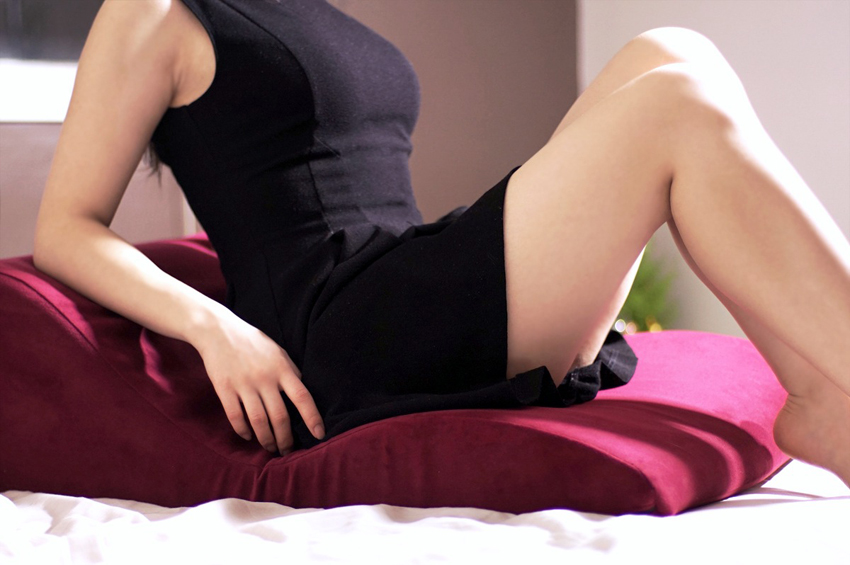 Unlike normal sleeping pillows, these sex pillows are meant to support your entire weight with that of your partner without losing shape. Regular pillows are bound to lose shape along the line, which may result in you getting uncomfortable along the line. These pillows are made to be heavier and denser than regular pillows.
These properties help them get enough support for your body without losing their shape. They are although bulky and will require a bit of space for storage. There are also some inflatable ones you may want to try out if storage space is a luxury you can't afford.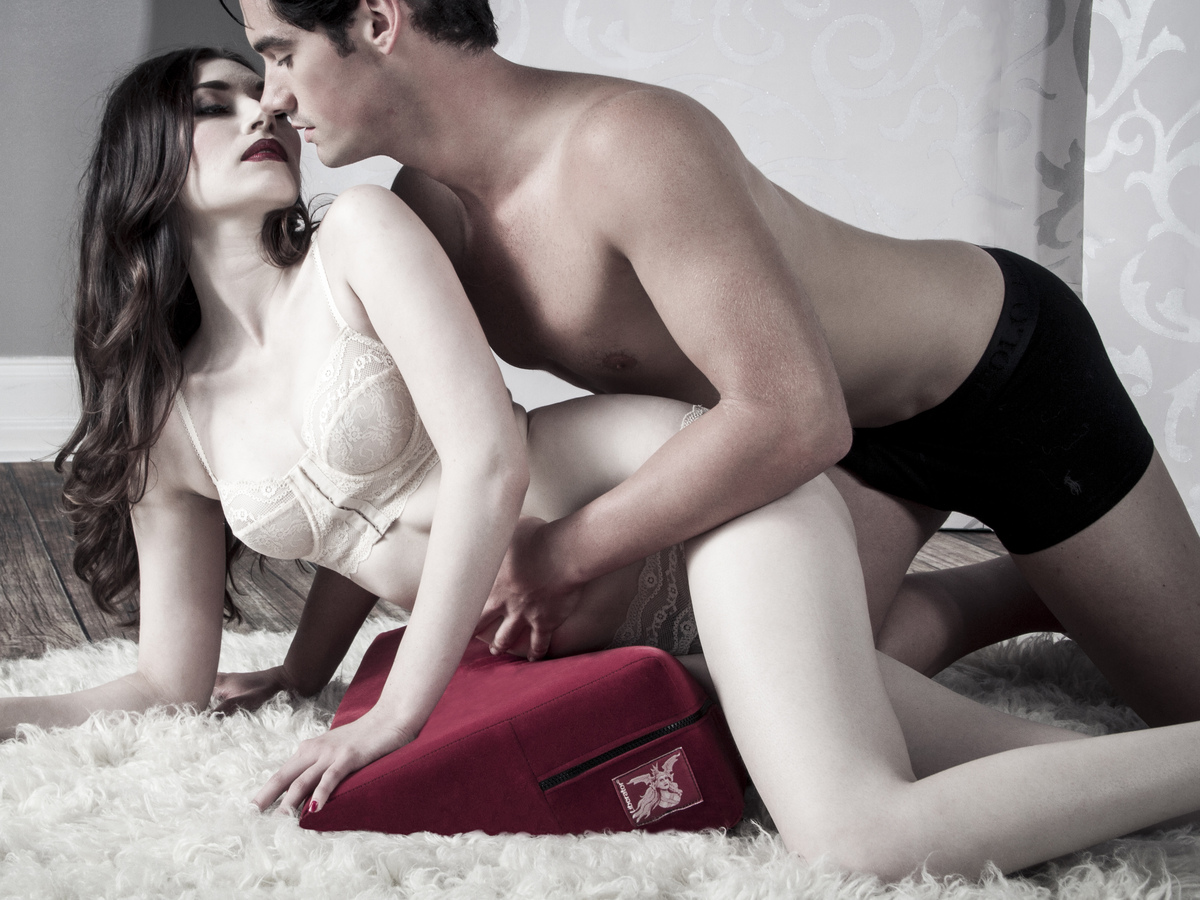 How to Choose the Best Sex Pillows for your sexual activities
There are a few things you may want to consider when choosing the best sex pillows for your sexual activities. The most important of these factors are briefly discussed below.
Size of the pillow
Sex pillows are classified as either ramps or wedges depending on their size. Wedges are small and are meant to support a certain area such as lifting up the bottom area for deeper penetration. Ramps, on the other hand, are bigger and can support the entire body weight.
Build quality and materials
Try as much to choose a pillow with a great foam and cover to ensure your comfort during the heat of the moment is not compromised. You can choose a pillow with medical-grade foam and one with a washable or removable cover. To save you much of the stress, you'll find the best of these in our review that will follow this guide.
Read also: How To Buy The Best Lube For Couples On A Shoestring Budget
Storage & Portability
While some pillows such as inflatable ones can be carried around easily, some need to be kept and stored at home due to their size. Depending on what you want, you can choose from either of these types.
Design of the Pillow
While some of the best sex pillows have a sloppy plain surface, some make do with gentle curves. Again, it is left for you to actually decide which one you'd go for between these various designs.
5 Best Sex Pillows for Deeper Penetration during Sex
After trying out and comparing most of the popular models on the market, we bring to you the best sex pillows available in 2018.
1. Liberator 24-Inch Wedge
The Liberator 24-Inch Wedge is one of the best sex pillows available today. It is a wedge with 24-inch width though there is a plus-size model that is 30-inch wide. The standard wedge has a 27-degree angle which optimally raises your hips and butt for deeper penetrations and G-spot stimulation.
It comes with a microfiber cover from which you can choose from five different colors that include black, sapphire, flame (red), amethyst and chocolate. If you need it, you can also purchase the wedge/ramps combo for additional functionality. The cover is removable and machine-washable for easy cleaning.
Pros
Great for deeper penetration
Helpful with G-spot stimulation
Comes with accessories for easy use and guide
Cons
The wedge/ramps combo seems a better deal
It is more expensive compared to some other brands
2. Liberator 24-Inch Wedge/Ramp Combo
Like we said, the combo of the Liberator 24-Inch Wedge/Ramp offers users added functionality and value though it comes at an increased price. The ramp measures 34″L x 24″W x 12″H while the wedge measures 14″L x 24″W x 7″H. this combo makes it easy and possible to try out a lot of positions and angles. The wedge is 7 inches tall and has an extreme angle more than that of the ramp. Both come with machine washable covers which can be removed easily for cleaning.
Pros
More versatility with the height options
Users get to try more different positions
Compatible with restraints
Cons
Comes at an increased price
Combo requires more room for storage
3. Liberator Jaz Sex Positioning Pillow
While it may not be the most famous model of Liberator's many sex pillows, the Liberator Jaz Sex Positioning Pillow is no doubt one of the best sex pillows still available today. The wedge is portable at just 6 inches long and 18 inches wide. It can be easily stored for transport or thereabouts. The microsuede cover can be easily removed for washing. It also features a liquid-resistant layer which prevents bodily fluids or lubricants from entering the inner core of the wedge.
Pros
Removable and washable cover
Useful for various sex positions
Compact and small design for storage
Cons
Can't be used with restraints
Some people may find it too small
4. Toughage Inflatable Sex Pillow
Our next pick is an inflatable pillow which along with being very easy to store also happens to be one of the most affordable best sex pillows your money can buy right now. It has a rounded wedge shape just like the other types and is made from PVC but comes with a velvety coating. The ability to deflate or inflate this wedge gives it a storage advantage over the other sex pillows on this list. For pumping, the Toughage Inflatable Sex Pillow comes with its very own hand pump though you should always be wary of overfilling the pillow with air.
Pros
Can be stored easily since it will only take minimal space when deflated
Retails at a very affordable price
Can be transported easily due to the ease of storage
Cons
Needs to be pumped
Can pop off or break
Not suitable for everyone as it can hardly support more than 200 pounds of weight
5. InteVision Foam Wedge Bed Pillow
The InteVision Foam Wedge Bed Pillow is one of the best sex pillows available today for a great number of reasons chief among which are its value and functionality. The InteVision Foam Wedge Bed Pillow is a memory foam pillow and has very similar characteristics with the Liberator Ramp although it is 6-inch narrower than the latter.
The core is made from polyurethane with a 1-inch layer of memory foam on top of this. It is compact and attractive though it does not have color options like the Liberator Ramp. It also comes with a removable cover that can be easily watched. Unlike the Liberator though, it is not liquid resistant and the cover is not microfiber though you can purchase an Egyptian cover if you want.
Pros
It is cheaper and more affordable than the Liberator
It makes different positions easier and comfortable
Cons
It is not moisture-resistant like the Liberator Ramp
It does not have a single core
Verdict
With products from Liberator, Toughage, and InteVision, the best sex pillows above are the best ones your money can get you in today's market. Choose from among these 5 best wedges and ramps and you can start to enjoy sex on a whole new and deeper level.
Final Words

While you can decide to use regular pillows for support during sex, one experience with any of the best sex pillows will change and turn around your experience. Nothing comes close to a dedicated sex pillow when it comes to supporting the body for deeper penetration and different positions during sex. Choose your pick from among these today and thank us later as we are sure you definitely would.