Lubes are generally a great stuff for great sex for couples. Although most people would expect the woman to be wet when sexually aroused, sometimes, this may not be the case as stress and some other conditions can prevent proper wetness of the vagina for fun and exciting sex. The best lube for couples comes in to play very important roles in these cases. It is also generally believed that sex with lubricants is generally great for both partners as it offers easier penetration and has also been shown to enhance orgasm in different ways for both the male and female partners.
Why You Should Need the Best Sex Lubes for Couples
The best sex lubricants for sex could be very useful for couples in several areas. Apart from acting as lubricants that make penile penetration easier, the best sex lubricants are also useful for different types of sexual activities. There are those that work best with toys for masturbation.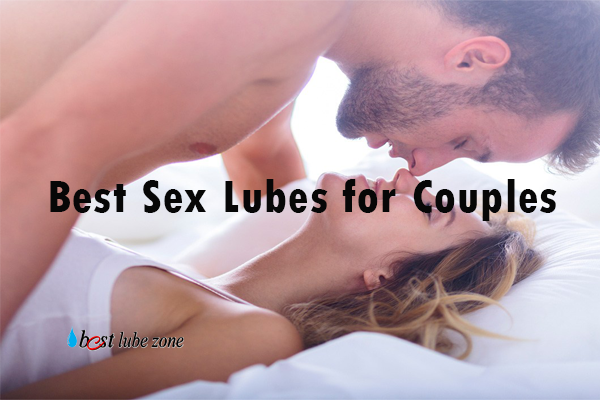 There are also those with desensitizing features that can enhance endurance in men with premature ejaculation. Generally, these lubricants have been found to be great for the couples' intimate sessions and once you find your right pick, you may never want to have sex without them again.
How to choose the best lubricants for sex
This boils down to knowing the basics. Sex lubricants are either water-based, silicone-based, or oil-based. Let's briefly discuss each to get their benefits and drawbacks.
Water-based Lubricants
The main ingredient in this type of lubes is water and so it is soothing and suitable for most people with allergies. It can be virtually used for all types of sexual encounters including toys and it is easy to clean from the sheets and the genitals. The only problem with water-based lubricants is that they dry off quickly and are not suitable for shower or bath sex since they'll be easily washed away.
Silicone-based Lubricants
The active ingredient in these lubes is silicone. They are hypoallergenic and has a special silky feel. Silicone lubes are super-slippery and you won't need to reapply them often. They are the best sex lubes for couples in the shower or bath as they go well with water. The only issue is that they are not friendly to silicone toys as they'll usually break down the toy's surface making the toys appear gummy or gross.
Oil-based Lubricants
Oil lubes are great and you can easily find them in your kitchen. Talk about coconut oil, olive oil, jojoba and the likes. Although they'll work fine, there may be some safety concerns. Oil-based lubes would often make condoms porous which could lead to breakage, pregnancy and STI risks. They are also hard to clean from sheets and clothing.
Avoid Synthetic Oil or Petroleum Products
Vaseline and the likes are not a healthy choice of lubricant. They often get super-sticky and may ruin the sexual encounter. The greater risk is the possibility of these products to abhor bacterial and microbial growth since these petroleum products are not water-soluble.
5 Best Lube for Couples Reviews

We made an assessment of the best lubricants for sex and our results from our own analysis and the opinions of other experts about the most popular names are outlined below. These results have been arrived at after careful examination of the health, ease, benefits, and fun that could come from some of these sex lubricants which to us are the best in the market right now.
Verdict
For the best silicone-based lube for couples, we recommend the Wet Platinum Silicone-Based Lubricant. The Passion Lubes takes our top spot as the best lube for couples who need water-based lubricants. The Coconu is also a great oil-based lube for couples for long sessions of sliding and gliding.
Conclusion
We recommend these lubes as the best sex lube for couples who need this to enhance their sexual life. The benefits are awesome and you won't realize what you're missing unless you experience the feeling. Make your pick today and you can start enjoying a whole new experience whenever the heat is on.